Kittens
As kittens they are weaned and ready for their forever homes at 16 weeks old. All of our kittens come to you having had the appropriate vaccinations. Your kitten comes with a written health guarantee, and all animals are sold only under strict contract. Our contract is for the protection and best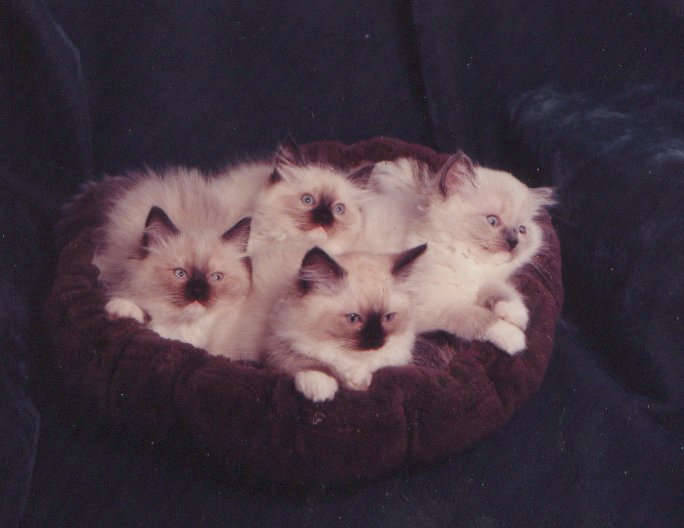 interest of the kitten not for anyone else's benefit. We take a lot of time and effort to make sure your kitten grows up with the best quality products we can provide along with extra love and attention.
Prospective buyers must answer questions and give us references. We will screen our buyers. We want the best possible home for our kittens. The contract and a document about the care of your RagaMuffin will be provided upon purchase of your kitten. We also encourage prospective buyers to ask questions of us as well. Please feel free to email us with any questions at lisarowe@rowetech.com or lisarowe@heavenlymuffins.com
****Note - We reserve the right to determine who is or is not an acceptable purchaser for one of our kittens, in our sole discretion.
~~~~~~~~~~~~~~~~~~~~~~~~~~~~~~~~~~~~~~~~~~~~~~~~~~~~~~~~~~~~~~~~~~~~~~
We are expecting two litters the end of May/beginning of June. I have a waiting list but will post any available after they are born.